Welcome to the Yu-Gi-Oh! Wiki!
The Yu-Gi-Oh! Wiki is a free repository on all aspects of the Yu-Gi-Oh! franchise that anyone can edit. We've been around since May 26, 2005 — and in that time we've assembled a lot of information about the cards and other aspects of the Yu-Gi-Oh! phenomenon. Visit the news section for dates of upcoming Yu-Gi-Oh! TCG & OCG product releases, as well as anime air dates and manga book release dates.
While the Yu-Gi-Oh! Wiki hosts information, the sources of information are from various place: Including Official OCG Twitter, Yu-Gi-Oh! Japanese Card Database, Official TCG Twitter, and Ygorganization. These information are translated into English before published to the Yu-Gi-Oh! Wiki.
Yu-Gi-Oh! media
Characters
There are a lot of characters in this long-running franchise. Here are some of the characters from the new show, Yu-Gi-Oh! SEVENS.
Trivia
Stats
Wanna know more about the kinds of information you can find here? Here's a breakdown of the 28,486 cards we're cataloguing, stat fans:

---
Card information
Set information
News
TCG

January 14 

January 21 

February 4 

February 19 

April 15 

April 29 

May 13 

OCG

January 16 

January 16 

February 6 

February 13 

March 6 

April 

April 17 

April 17 

May 15 

Anime

English air dates
Japanese air dates

Manga

English chapter dates
Japanese chapter dates
Latest set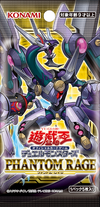 Phantom Rage is a Booster Pack in the Yu-Gi-Oh! Official Card Game (OCG) and Yu-Gi-Oh! Trading Card Game (TCG). It is the second set in the OCG's 11th series, following Rise of the Duelist and followed by Blazing Vortex.
The set includes new members/support for the "Raidraptor", "The Phantom Knights", "Phantom Knights", "Xyz Dragon", "Xyz", "Rank-Up-Magic", "U.A.", "F.A.", "Nephthys", "Prank-Kids", "Penguin", "Phantasm", "Dark World", "Arcana Force", "Dogmatika", "Infernity", "Melffy", "Archfiend", "Noble Knight", "Fur Hire", "Possessed", "Rebellion", "Dual Avatar", "Tri-Brigade" and "Virtual World Gate" archetypes, as well as Signature move, Gizmek, Gigo, Awakening of the Possessed, Cupid and Infernoble Knight series.
The TCG version includes new members/support for the "Myutant" archetype.
---
... further results
Latest episode
Episode 33: Goha 6th Elementary School
... further results
Latest chapter
Chapter 19: ?
[[File:|link=Yu-Gi-Oh! OCG Structures - Chapter 019|x170px|center]]
... further results
Related wikis
Set galleries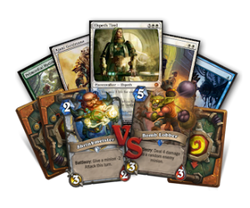 *Disclosure: Some of the links above are affiliate links, meaning, at no additional cost to you, Fandom will earn a commission if you click through and make a purchase. Community content is available under
CC-BY-SA
unless otherwise noted.