Welcome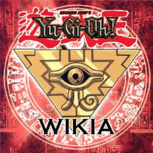 Hi, welcome to Yu-Gi-Oh! Wiki Thanks for your contributions.
Here's a wiki tip for you -- you can sign your name on talk/discussion pages by typing ~~~~ which automatically adds your signature and the date.
Check out the Yu-Gi-Oh!:FAQ for more tricks.
Please leave a message on my talk page if I can help with anything! Dmaster (Contribs • Count) 17:38, 26 October 2008 (UTC)
Regarding Yomi Boat Watchman, I have to disagree with you on the necessity of excluding Tsukuyomi for its effect. I'm well aware that it cannot be Special Summoned. But the game is headed toward what is called Power Creep, as evidenced by Formula Synchron's OCG effect. It is now a possibility that they will make a card which allows you to pick a monster and ignore its Summon Conditions. Besides that, they did the same thing with Gladiator Beast Gaiodiaz and Gladiator Beast Spartacus. --Wolfgang DelaSangre 01:28, June 12, 2010 (UTC)
New messages
Hey there Saiou takuma. I have been trying to contact you urgently on the Teen Titans Wiki. Please read the messages I left you there on your talk page. Kind regards, Will94 (Talk - TTFF - Teru) 22:07, February 4, 2011 (UTC)
*Disclosure: Some of the links above are affiliate links, meaning, at no additional cost to you, Fandom will earn a commission if you click through and make a purchase. Community content is available under
CC-BY-SA
unless otherwise noted.