Welcome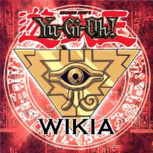 Hi, welcome to Yu-Gi-Oh! Wiki Thanks for your contributions.
Here's a wiki tip for you -- you can sign your name on talk/discussion pages by typing ~~~~ which automatically adds your signature and the date.
Check out the Yu-Gi-Oh!:FAQ for more tricks.
Please leave a message on my talk page if I can help with anything! Dmaster (Contribs • Count) 04:23, 14 August 2008 (UTC)
Tune warrior effect and normal?
You write tune warrior as a normal monster - it is - but also as an effect monster, whats going on? sorry about no hyper links. - SplendidVenus 19:32, 21 December 2008 (UTC)
if your working on a Synchro Warrior deck, I think you missed the other warriors like:
Road Warrior(3000 attack points) Turbo Warrior(2500 attack points) Road Synchron(for road warrior) Turbo Synchron(for turbo warrior) Tune Warrior(it is a great tuner monster, put it in your deck) Speed Warrior (you need it for Junk Warrior's synchro summon)
Grammar
I just saw your last grammar review on Kaito's manga article, and you are pretty good at it uh? xD So, I am the one who always add everything about the 5D's and ZEXAL manga, but I'm very bad at writing... :P Would you mind reviewing more articles please? Specially Yu-Gi-Oh! ZEXAL - Rank 019, as I added many quotations and explanations, which I really don't know if its well written. Thanks. LegenaryAsariUgetsu (talk • contribs) 18:48, June 28, 2012 (UTC)
Welcome to Project Interdimensional War
By the way,
Hello, and Thank you for your assistance with the page I'm working on. I'm Justin Holland, but you can call me Justin. I am currently looking for those who are interested in helping out this page that describe the main conflict that takes place in yu-gi-oh Zexal. If you have any ideas for contributions to the page, feel free to either put your ideas on the talk page and if you could tell anyone you know about this page and see if you can get them to help the cause. Welcome to Project Interdimensional War. Justin Holland (talk • contribs) 02:18, July 26, 2013 (UTC)
Found a fellow grammar nazi, couldn't be happier
Hey dude, just saw your grammar fixes on the Pendulum Monsters page. You make me so happy :DKarasuhebi (talk • contribs) 04:07, September 25, 2014 (UTC)
Word man. How goes work on those decks?
Genma no Ou (talk • contribs) 16:06, June 10, 2016 (UTC)
*Disclosure: Some of the links above are affiliate links, meaning, at no additional cost to you, Fandom will earn a commission if you click through and make a purchase. Community content is available under
CC-BY-SA
unless otherwise noted.