Welcome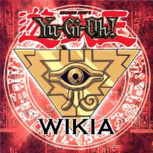 Hi, welcome to Yu-Gi-Oh! Wiki Thanks for your contributions.
Here's a wiki tip for you -- you can sign your name on talk/discussion pages by typing ~~~~ which automatically adds your signature and the date.
Check out the Yu-Gi-Oh!:FAQ for more tricks.
Please leave a message on my talk page if I can help with anything! Bluedog 02:15, 23 December 2008 (UTC)
Idk
My friend just found it surfing the net, I saw it and put it on to prove Road Warrior is LV8, not LV10. So, all I can tell you is look through NewWise.com.
Here is the URL for the image of Road Synchron, I don't think it should be Uploaded here but, here anyway; http://bbs.newwise.com/attdata/forumid_8/20090205_2e2e35b0a57a4d1866f4p3tsPkZD2aJ3.jpg
Sorry I can't be of more help.
--Lyani 01:53, 5 February 2009 (UTC)
Earthbound Immortals
I know it's true. I deleted and reverted your edits because you were copying the content from one page to the other and redirecting the first. To rename a page you're supposed to click "move". That way the edit history is preserved. After that, you have to click "What links here" and correct pages that pont to the old title and move the corresponding Tips, Galleries, Rulings etc. pages. -- Deltaneos (talk) 14:35, 10 February 2009 (UTC)
Nice Deck
That looks like a good Deck List. To see my Deck Lists just click on my signature:)--ShiningDragon55 15:05, 14 February 2009 (UTC)
Thank you
THANKS!!! :)--ShiningDragon55 15:11, 14 February 2009 (UTC)
Pictures
Where do you get those awesome 5D's pictures? You've been a big help. Rodtheanimegod4ever 23:15, 14 February 2009 (UTC)
Really? From there? Your fullscreens are so much wider than his, though. Rodtheanimegod4ever 02:07, 15 February 2009 (UTC)
Thanks
Thanks, I was wondering because that's the way it works with fields and fild barrier. Maybe we could duel some time.--Reapaer 03:11, 15 February 2009 (UTC)
That's what's great about the IRC.--Reapaer 03:19, 15 February 2009 (UTC)
5ds episode 51
please dont revert editing for episode 51 because at the moment the title is false as NO preview has been reveale and i you think im wrong show me any source with that title anywhere.
Deleting images before reupload
Is it because the image isn't changing to the newest version? Deleting the image and reuploading won't fix that. Unfortunately the only thing we can do is wait for the change to take effect. -- Deltaneos (talk) 19:16, 18 February 2009 (UTC)
RE: cara
a ultima vez que vi vendendo cartas de yugioh em Afuá (PA) foi quando passava o desenho na TV e agora yugioh GX esta na grade da globo acho que volte a vender aqui!!
vc participa do site Shadow Realms??
sim
sim te espero lá!!!!!
Bobo Equilibrista da Corte
I don't speak Portuguese, so sorry if I make a mistake, but does name really translate to something like "Jester Confit"? -- Deltaneos (talk) 14:53, 22 February 2009 (UTC)
Kaiba Corp
Baixa a versão 1.15 do Kaiba Corp, depois entra em http://www.setokaiba.com/KCVDS/LetsDuel.html ai você segue os passos e se registra lá, em Deck Constrution monte o seu deck arrastando as cartas e aperte Set the Default, alguma coisa assim, depois salva o deck e vai em Duel, qualquer dúvida me add: susanoomonx@hotmail.com
MSN
Você tem msn? Se tiver me add: susanoomonx@hotmail.com
Entra no msn
Entra no msn ai
Duelo
Eu te desafio em um duelo no Kaiba Corp, qual é a versão dele? 1.14 ou 1.15?
Duelo
Amanhã vamos duelar ok? Que horas você entra? eu estou o dia inteiro online
Earthbound DEMIGOD
I'm sure that the "Earthbound Gods" would be called "Earthbound Demigods" in the TCG. My resources of information are always right. And I had already known that the "/Buster" monster are called "/Assault Mode" in the TCG when they had just released in OCG.
DT-Dark Ape
Thats weird, I wonder how anyone's gonna be able to pull out a Dark Synchro Monster with a level two Dark Tuner. --Sky Scourge God 16:40, 27 February 2009 (UTC)
Morphtronic Support
I see that you've been creating pages for the cards in 48 of Yugioh 5ds. can you please try to get the effect for the morphtronic trap card that Leo used. Thanks. -- PlasmaVice 00:51, 5 March 2009 (UTC)
6º EI
fala grande Pipo tudo blz!!!
e verdade que ja foi confirmado o 6º Earthbound Immortal??? --Modo assalto
por favor Pipo ajeite essa pagina Duelist Pack Collection Tin 2009 eu ia arrumar a acabei bagunçando mais!!
por favor arrume a pagina!! -- Modo assalto
Earthbound Immortal - Cusillu
I found it while trying to find other Japanese card images on a random blog. It seem that somebody already found a better one though. Look234 21:20, 8 March 2009 (UTC)
Earthbound Immortals
bom Pipo eu acho que ja ta confimado o 6º EI mais ainda nao e o condor (mais que alegria se tiver o 7º) e simQuechua
Chuqi Challwa is the Earthbound Immortal used by Greiger. "Chuqi Challwa" is Quechua for anchovy, a type of fish. -- Modo asalto
Kaiba Corp
Proponho um desafio, amanhã de noite, vamos duelar no Kaiba Corp Virtual Duel System, tenho 1 deck novinho te esperando
...
Agora irei sair
Vamos lá
Você tá ai? eu apareci
Desafio
Vamos lá duelar no Kaiba Corp? Melhor de 7
Torneio
Tá a fim de participar de um torneio que to fazendo no Kaiba Corp 1.15?
fala grande Pipo tudo blz??
eu estava vendo os artigos sobre os Dark Synchros e quando eu vi o Freezing Fitzgerald e fui ver quem comandava ele e achei o Dick o quando eu olhei a roupa dele me lembrou dos Dark Signers e se for confirmado Dick como o 7ºDark Signers e provável que apareca o 7º Earthbound Immortal eu acho que sim né??? --Modo assalto
DMO
Cara você não entra mais no DMO? Eu to com uma roupa muito loca lá
Nervin and Blitz mix-up
Hi. Since you contribute to the Yu-Gi-Oh! 5D's section, could you could you add your thoughts to the message about the name mix-up here? Thanks. -- Deltaneos (talk) 19:43, 31 March 2009 (UTC)
opa
opa foi mal Pipo não tinha lido direito o nome em português --Modo assalto 15:45, 5 April 2009 (UTC)
RE: vlw
eu sei!! e vc tb ta sendo muito importante para esse wikia!!
eu tenho outro cadastro aqui mais ele esta bloqueado desde, desde eu não sei desde quando e que ele ta bloqueado pq nesse outro meu cadastro eu não colocava o nome as imagens direito!! e fiz esse e agora estou seguindo as leis!!--Modo assalto 23:46, 9 April 2009 (UTC)
puxa fiquei uns 20 minutos colocando essa página mais nunca dava certo!! ate passei uma mensagem pro Deltaneos colocar essa pagina e quando eu atualizo vc ja colcou a pagina vc e rapido né?? XD--Modo assalto 21:59, 13 April 2009 (UTC)
ANPR images
Sorry, I can't right now. I have to go in a few minutes too. -- Deltaneos (talk) 13:24, 15 April 2009 (UTC)
RE: arpía?
O que?? eu não tava escrevendo nada sobre as Harpias mais só que eu escrevi algo (que eu não estou lembrado) mais não alterei nenhum nome
falow
ps: vc se cadastrou no Shadow Realms??--Modo assalto 00:01, 21 April 2009 (UTC)
membros brasileiros
ae Pipo existe mais algum membro brasileiro aqui no wikia além de nos dois??--Modo assalto 13:40, 21 April 2009 (UTC)
Shadow
ae Pipo da um pulo la na Shadow Realms esta tendo uma promoção de criação de cartas no yugiohcardmaker.net o ganhador leva um CRMS-SE!!
ps: essa e a ÚNICA promoção que não precisa de um certo numero de postagens!!
--Modo assalto 15:25, 8 May 2009 (UTC)
se vc quiser algo de lá e so procurar pelo dougwall que e meu nick de lá!! --Modo assalto 00:02, 9 May 2009 (UTC)
notas DYD!
fala Pipo!!
vc ja viu suas notas da promoção DYD! do shadowrealms??
2 do DREAD 4 do MASTER_ZEN -4 do TRIBUNAL_VIVO
e ainda falta do Yue
se não estou enganado estou com -4 e tb so falta do Yue!! --Modo assalto 23:02, 12 June 2009 (UTC)
DYD 2!
fala Pipo!
vc vai participar do DYD 2 ??
se sim e melhor vc começar a participar do site pq na 2 edição do dyd vai precisar de um certo nº de posts!! --Modo assalto 01:11, 17 June 2009 (UTC)
RE: DYD 2!
olha a 3ª mensagem desse link!
http://www.shadowrealms.com.br/modules.php?name=Forums&file=viewtopic&t=7602&start=30 --Modo assalto 14:38, 17 June 2009 (UTC)
SOVR Booster image
Where did you get the info that it's SOVR Booster pack? The image you upload have no information related to SOVR booster. --Blackwings0605 00:16, 30 June 2009 (UTC)
Torneio conquer your destiny SR
fala Pipo!!
vc ja viu o WOLTARR selecionou sua carta para entrar no spoiler das cartas do torneio!! parebens!!
ps: o forum DRAW YOUR DESTINY foi excluido o topico com o spoiler DYD1 esta aqui!!
ps2: pq vc não participa ativamente do forum??
ps3: esta rolando uma nova promoção que e ADIVINHE AS OCG PROMOS DE ANCIENT PROPHECY valendo um RGBT-SE + ele requer post superior a 200!! --Modo assalto 12:26, 6 July 2009 (UTC)
*Disclosure: Some of the links above are affiliate links, meaning, at no additional cost to you, Fandom will earn a commission if you click through and make a purchase. Community content is available under
CC-BY-SA
unless otherwise noted.