Welcome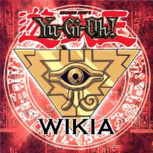 Hi, welcome to Yu-Gi-Oh! Thanks for your contributions.
Here's a wiki tip for you -- you can sign your name on talk/discussion pages by typing ~~~~ which automatically adds your signature and the date.
Check out the Yu-Gi-Oh!:FAQ for more tricks.
Please leave a message on my talk page if I can help with anything! Dmaster (Contribs • Count) 21:07, 3 October 2008 (UTC)
Revert
1) No touchy archives. 2) I missed those, I reverted because of the mass link-removal.--TwoTailedFox (My Talk Page) 23:33, 13 December 2008 (UTC)
thumb|You should edit this card,OK?
Edit?
COOLYugi55, how should I edit it? It seems okay to me.
Edit?
COOLYugi55, how should I edit it? It seems okay to me. MezzoDragon
English
I'f you can find one in English,It would be good.
The page already has an English picture. MezzoDragon
Categories
All those categories; 200 ATK Monsters, Normal Spell Cards etc. used to be used, but were replaced with SMW Properties. If we ever did want to re-add them, we would edit the Card Table, to do it automatically rather than edit each card individually. -- Deltaneos (talk) 10:41, 31 January 2009 (UTC)
Sorry, I was just trying to help. I promise to stop doing that.MezzoDragon 13:32, 31 January 2009 (UTC)
Holding Arms and Holding Legs
If you are going to give a piece of info on a card, you should put it in it's trivia section or wherever it belongs in.--Mr.Archfreak 23:54, 9 February 2009 (UTC)
That wasn't me. Those where there when I posted. MezzoDragon
Was there a user name at the bottom of the page or was it an anonymus user? BTW sorry for the mix-up.--Mr.Archfreak 00:00, 10 February 2009 (UTC)
No problem. Mistakes happen. MezzoDragon
Hey would you like to have a Duel with me I'm Kirho now at the Duel Terminal - Duel? just go there if you wish to. Kirho 23:16, 19 February 2009 (UTC)
Cards in Yugi's Deck
Wasn't "Sangan" Yugi's first Set monster to get destroyed by the powered-up Saggi? (in the manga and second series anime) -- Deltaneos (talk) 16:34, 22 February 2009 (UTC)
It was. Sorry for the mistype. However, Battle Steer and Torike were destroyed afterward, yet neither were mentioned in Yugi's deck. The same could be said for other "filler" cards, y'know.
Card Search Categories
Hi. I don't wanna take your time but, could you create a page for "Battle position cannot change" or "Cannot change battle positions", since there are cards with this effect, like "Thousand-Eyes Restrict", "Creature Swap" and the Goblins (or should those pages be added to Prevents battle position changes?). Thank you. --Missign0 06:39, October 9, 2009 (UTC)
I shall try. And, perhaps the Prevents battle position changes should only apply to cards that do that instead of monsters whose battle positions cannot change due to their own effect. MezzoDragon 06:45, October 9, 2009 (UTC)
What is the difference between Adds from Graveyard to hand and Returns from Graveyard to hand? --Missign0 07:03, October 13, 2009 (UTC)
Not too sure. Perhaps those are just variations of the same concept. MezzoDragon 11:25, October 13, 2009 (UTC)
Hi, I'm SpellcasterCreed!
Hi, i'm SpellcasterCreed, an upcoming dueling in Georgia. I just pop by to say hello and meet you.
About Sun Shower
It's a Trap card, bro --OnePiece (talk • contribs) 05:08, March 9, 2014 (UTC)
Community content is available under
CC-BY-SA
unless otherwise noted.