Welcome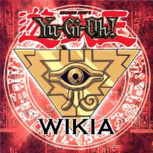 Hi, welcome to Yu-Gi-Oh! Thanks for your contributions.
Here's a wiki tip for you -- you can sign your name on talk/discussion pages by typing ~~~~ which automatically adds your signature and the date.
Check out the Yu-Gi-Oh!:FAQ for more tricks.
Please leave a message on my talk page if I can help with anything! The Horror'Speak if you dare 17:03, 6 June 2009 (UTC)
Why did you delete my card? Krokodulis --BrandonRayDalton (talk • contribs) 11:51, February 22, 2012 (UTC)
Because it's no official card. If it only exists in Japan, then we use the OCG picture. If it exists worldwide, we use the TCG pictures. And we never use fan made pictures for official cards. This is not 'Create a YuGiOh card'-Wiki.
Community content is available under
CC-BY-SA
unless otherwise noted.