Welcome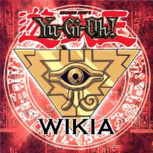 Hi, welcome to Yu-Gi-Oh! Thanks for your contributions.
Here's a wiki tip for you -- you can sign your name on talk/discussion pages by typing ~~~~ which automatically adds your signature and the date.
Check out the Yu-Gi-Oh!:FAQ for more tricks.
Please leave a message on my talk page if I can help with anything! Dmaster (Contribs • Count) 22:17, 28 July 2008 (UTC)
Night-Rose Knight
How do you the Type and Attribute for Night-Rose Knight? I'm sure they were given in the anime. Are you approximating them or have you an official source? -- Deltaneos (talk) 21:45, 29 August 2008 (UTC)
hey
where you founded the info that Sunny Pixie will be ANPR-JP002? --Pipo Destruction 19:45, 20 February 2009 (UTC)
I tend to trust the translations of User:NicholasArdens, whom I've known and worked with for quite a bit in working out OCG card names, over a guy who thought that "Hakase" was a first name. So stop reverting the page, please. Danny Lilithborne 18:31, 19 March 2009 (UTC)
Community content is available under
CC-BY-SA
unless otherwise noted.