Welcome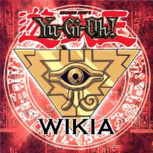 Hi, welcome to Yu-Gi-Oh! Wiki Thanks for your contributions.
Here's a wiki tip for you -- you can sign your name on talk/discussion pages by typing ~~~~ which automatically adds your signature and the date.
Check out the Yu-Gi-Oh!:FAQ for more tricks.
Please leave a message on my talk page if I can help with anything! Bluedog187 23:11, 7 August 2008 (UTC)
hey do i know you?? Wings of Darkness Unite! 23:50, January 23, 2010 (UTC)
Maybe... if you know me as the guy using reptiles at Castle, then I would say yes... probably... HorusRa 04:14, January 24, 2010 (UTC)
Face-down Deck
I'm not exactly sure how your 'face-down deck' works, but if Monarchs, Jinzo, JD, etc., are a problem, you can always keep Forbidden Chalice's in your Side Deck, or a Skill Drain Side Deck to side into those types of decks.--YamiWheeler 14:09, February 8, 2010 (UTC)
Thanks for the advice! I put a list of the cards I used in my Face-Down Deck on my profile, so you can see what it was like. Forbidden Chalice might work should I rebuild the deck again, so I'll keep it in mind. With the way the game has progressed, the deck has kind of lost it's luster, since it's not uncommon to get to reuse powerful effects every turn anymore. I'll try to recreate again it one day! Maybe the Reptile-Type Worms will bring me the support I need for it soon...
HorusRa 05:32, February 11, 2010 (UTC)
*Disclosure: Some of the links above are affiliate links, meaning, at no additional cost to you, Fandom will earn a commission if you click through and make a purchase. Community content is available under
CC-BY-SA
unless otherwise noted.