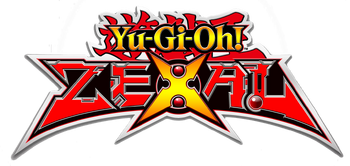 Welcome to the Yu-Gi-Oh! ZEXAL portal. This page contains information regarding Yu-Gi-Oh! ZEXAL, the fourth installment in the Yu-Gi-Oh! series.
Yu-Gi-Oh! ZEXAL is set in Heartland City, a city in the near future. Duelists now use Duel Gazers and D-Pads to enjoy Augmented Reality Duels.
Yu-Gi-Oh! ZEXAL has an anime series, a manga, a number of video games and various Trading Card Game sets based on it.
Anime
Manga
D Team
Anime
Manga
Arcs
Video games
Duel Terms
Items
Technology
Abilities
Tournaments
Groups
Characters' Decks
Other
Community content is available under
CC-BY-SA
unless otherwise noted.