| | |
| --- | --- |
| | This forum thread has been unedited for 3967 days and is considered archived. Please don't add to the discussion, unless absolutely necessary. |

Anyone notice that the red tin has no [Quickdraw Synchron] on it but the yellow and purple tins do have it there.
Just to be difference... Like one tin that had only Jaden, Chazz and Aster, then later tinbox has Dark Zane included. --FredCat100 13:58, March 13, 2010 (UTC)
my red tin has Quickdraw Synchron, stardust dragon, yusei & junk archer on it. User:Taylor ace
Then why does the picture in the section here show no Quickdraw? 71.201.153.162 18:10, March 13, 2010 (UTC)
hear take at look at this link http://images.google.co.uk/imgres?imgurl=http://www.yugioh-card.com/uk/products/images/dp2010.gif&imgrefurl=http://www.yugioh-card.com/uk/products/&usg=__2xLPTk0up4WOCCrA0Hz3s4fCWnI=&h=220&w=220&sz=24&hl=en&start=3&um=1&itbs=1&tbnid=w_9CfZh6907vtM:&tbnh=107&tbnw=107&prev=/images%3Fq%3DYusei%2BCollector%2Btin%2B2010%26um%3D1%26hl%3Den%26rls%3DHPEA,HPEA:2010-01,HPEA:en%26tbs%3Disch:1 and this is a scan of my tin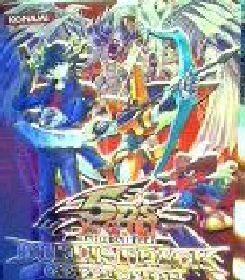 *Disclosure: Some of the links above are affiliate links, meaning, at no additional cost to you, Fandom will earn a commission if you click through and make a purchase. Community content is available under
CC-BY-SA
unless otherwise noted.