Continuous Spell Card


Continuous Icon

Japanese

永続魔法カード

Japanese (ruby)

えいぞくまほうカード

Japanese (base text)

永続魔法カード

Japanese (romanized)

Eizoku Mahō Kādo

Japanese (translated)

Permanent Magic Card

English

Continuous Spell Card
Formerly: Continuous Magic Card

Other names

French: Carte Magie Continue
German: Permanente Zauberkarte
Italian: Carta Magia Continua
Portuguese: Card de Magia Contínuo
Formerly: Card de Magia Contínua
Spanish: Carta Mágica Continua
Korean: 지속 마법 카드 (持續魔法 Card) Jisong Mabeop Kadeu
Chinese: 永續魔法卡 Yǒngxù Mófákǎ / Wing5 zuk6 Mo1 faat3 kaat1

Lists
A Continuous Spell Card, known as a Permanent Magic Card (Japanese: 永続魔法カード Eizoku Mahō Kādo) in the OCG, is a Spell Speed 1 Spell Card that stays on the field once it is activated. Spell Ruler, previously known as Magic Ruler, was the first TCG Booster Pack that contained Continuous Spell Cards.
The effects of most Continuous Spell Cards do not start a Chain, but there are some which do, for example "Soul Absorption" has a Trigger-like Effect, and "Valhalla, Hall of the Fallen" has an Ignition-like Effect.
These card are required to summon "Hamon, Lord of Striking Thunder"
Example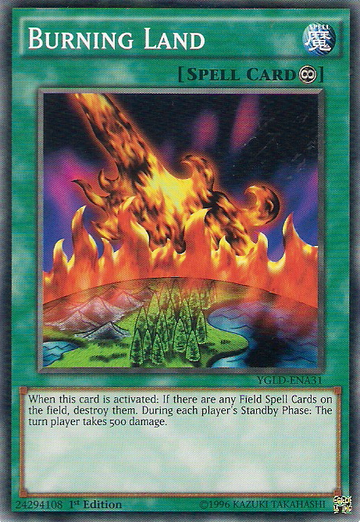 *Disclosure: Some of the links above are affiliate links, meaning, at no additional cost to you, Fandom will earn a commission if you click through and make a purchase. Community content is available under
CC-BY-SA
unless otherwise noted.