Raise a Floppa - The Loop
Play Sound
Continuous Effect

Japanese

永続効果

Japanese (ruby)

えいぞくこうか

Japanese (base text)

永続効果

Japanese (romanized)

Eizoku Kōka

English

Continuous Effect

Other names

French: Effet Continu
German: Permanenter Effekt
Italian: Effetto Continuo
Portuguese: Efeito Contínuo
Spanish: Efecto Continuo
Korean: 지속 효과 (持續效果) Jisok Hyogwa
Traditional Chinese: 永續效果 Yǒngxù Xiàoguǒ / Wing5 zuk6 Haau6 gwo2
Simplified Chinese: 永续效果 Yǒngxù Xiàoguǒ
Continuous Effects (Japanese: 永続効果 Eizoku Kōka) are a type of monster effect that applies while the monster remains face-up on the field. Some of these effects must meet additional requirements before they can be applied, and others may only be applied temporarily. These effects never "activate", and thus, do not start a Chain.
"Jinzo" and "Starduston" are two such cards with Continuous Effects. Since these effects don't start a Chain, they do not interact with effects that negate activations. However, they can still be negated by other card effects that negate monster effects that don't needing to respond to an activation, such as "Skill Drain", "Effect Veiler", "Junk Synchron", etc.
Some Continuous Monster Effects only have an effect when specific requirements are met, rather than being applied as long as the monster is face-up on the field. "Bountiful Artemis", "Ancient Gear Golem", and "Steamroid" are cards with this kind of Continuous Effect.
On cards using Problem-Solving Card Text, Continuous Effects are easier to recognize due to not using colons or semicolons.
Example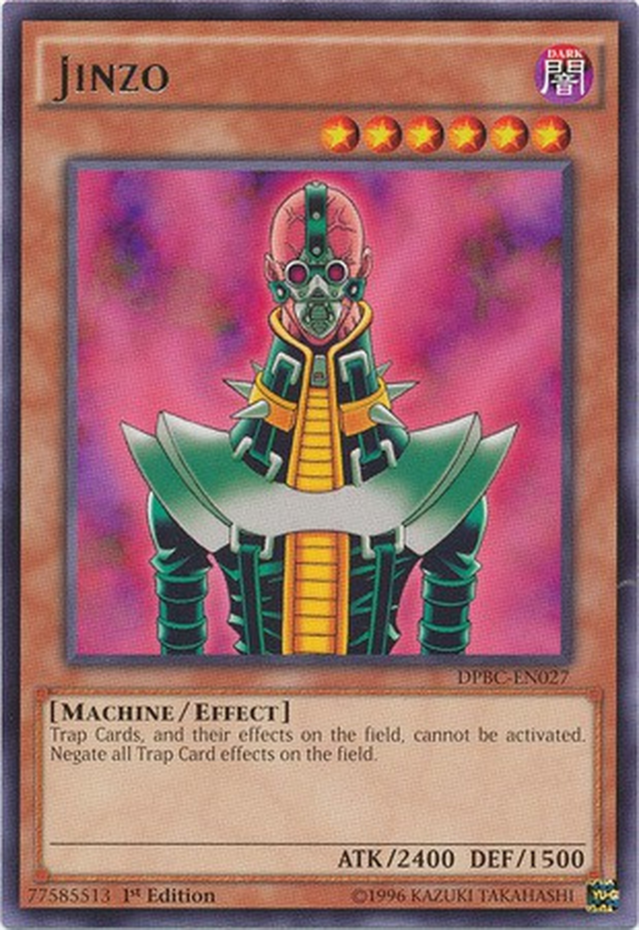 List of TCG and OCG monsters with Continuous Effects